Fast Facts
Hometown
Indianapolis, Indiana
Major (minor)
Exercise science (Spanish)
School
School of Public Health
Groups & clubs
Kappa Alpha Psi Fraternity, Inc. (President)
National Pan-Hellenic Council
SPH Student Ambassador
Public Health Student Association
Groups Scholar
Herbert Presidential Scholar
Hudson Holland Scholar
OVPDEMA Study Abroad Scholar
Off-campus activities
Volunteer, My Sister's Closet
Volunteer, Shalom Community Center
Volunteer, Boys & Girls Club
Courtland's Second Year in Review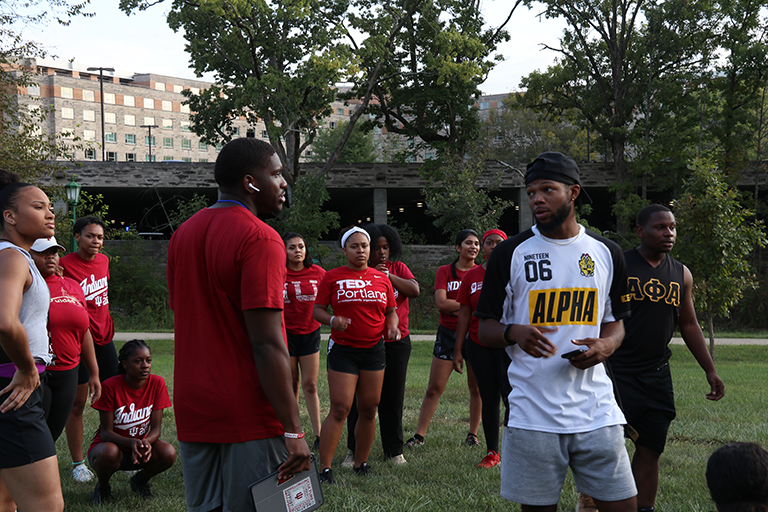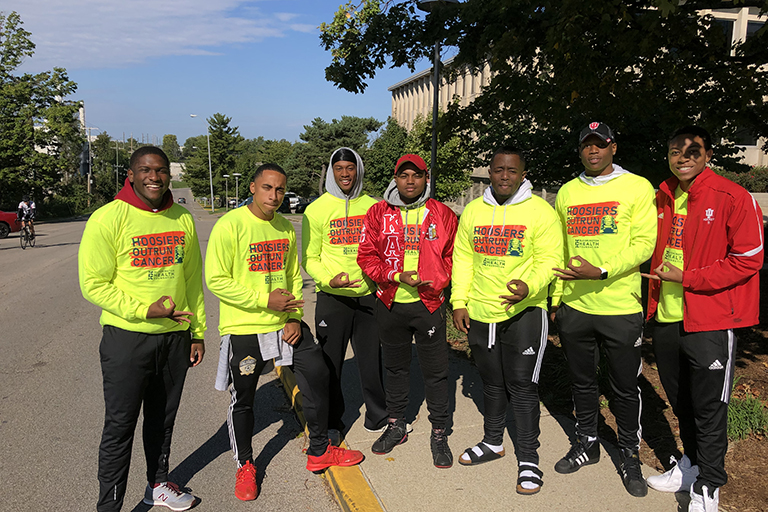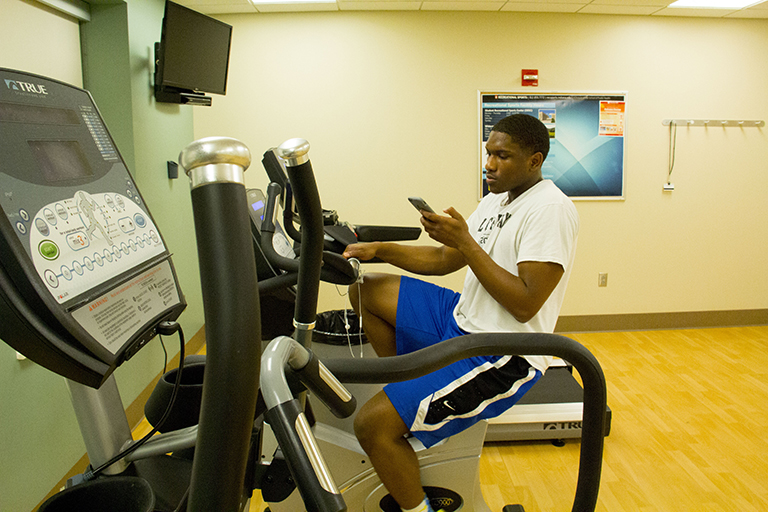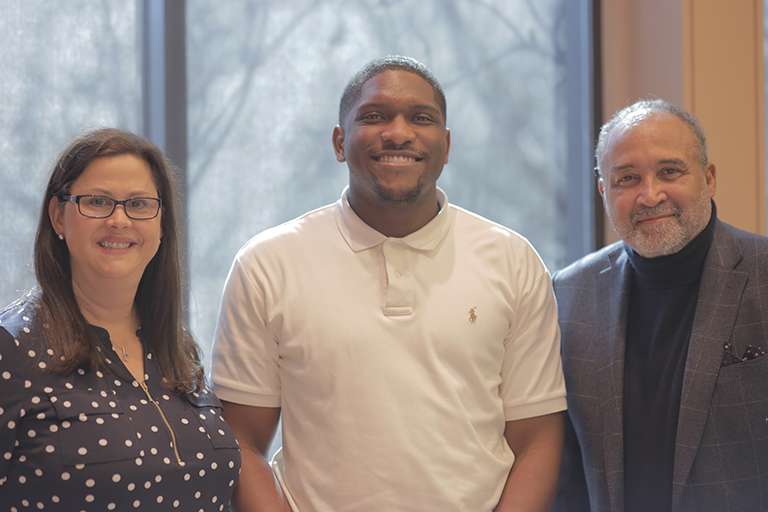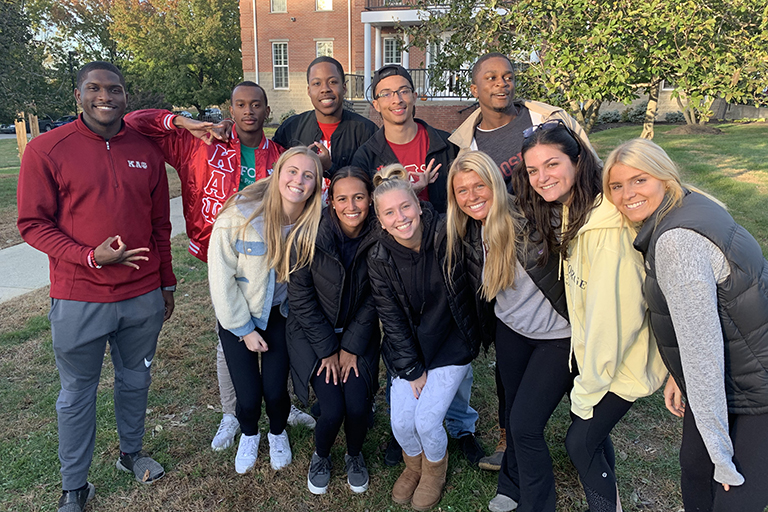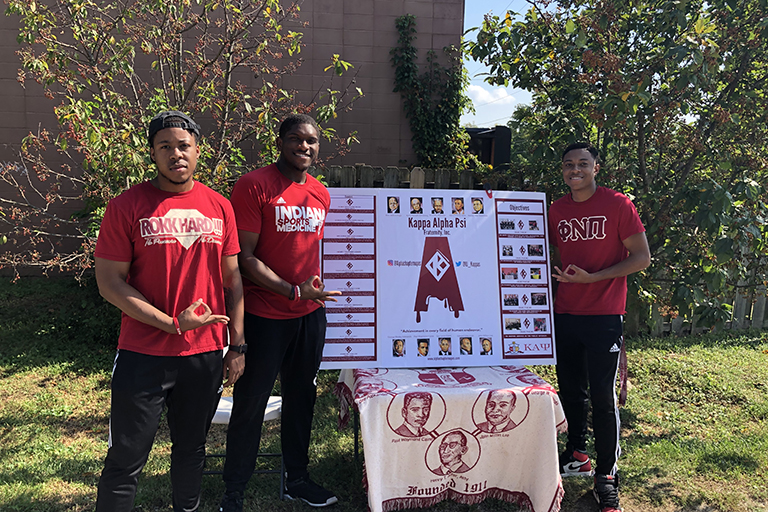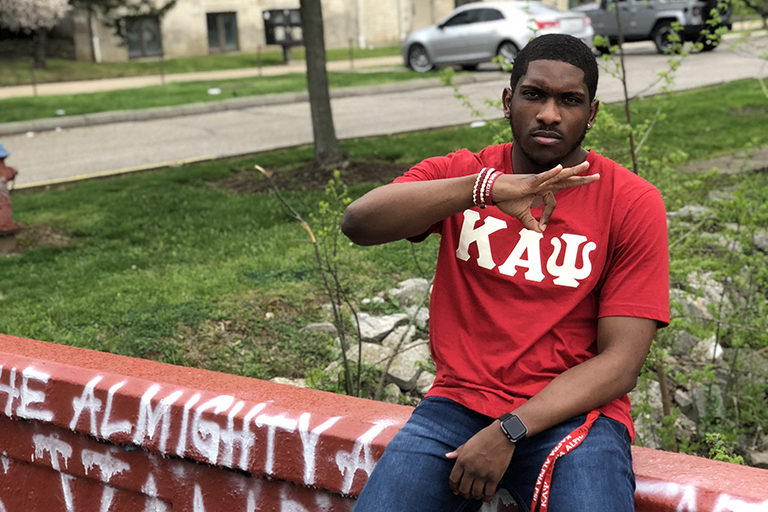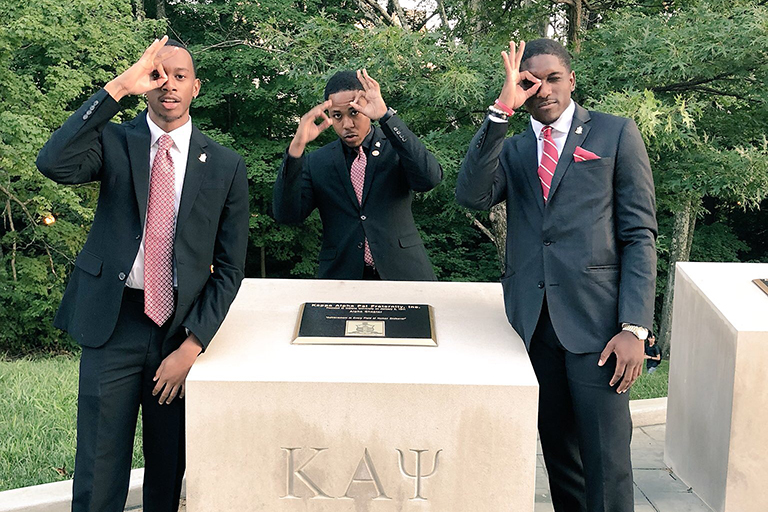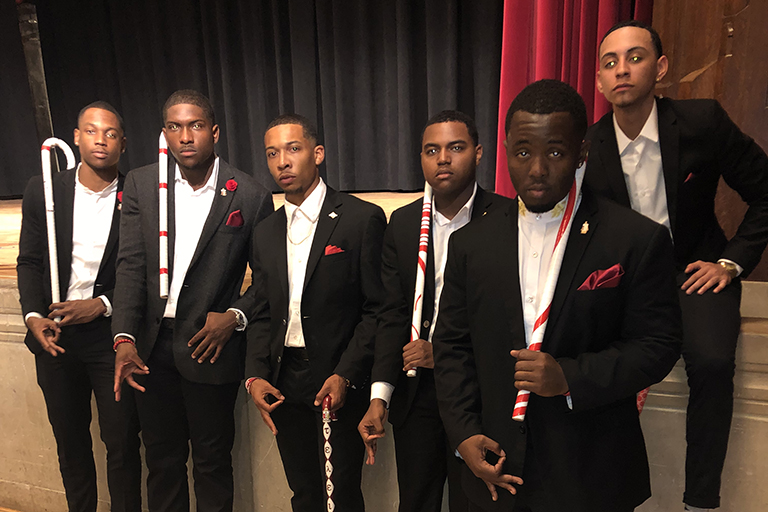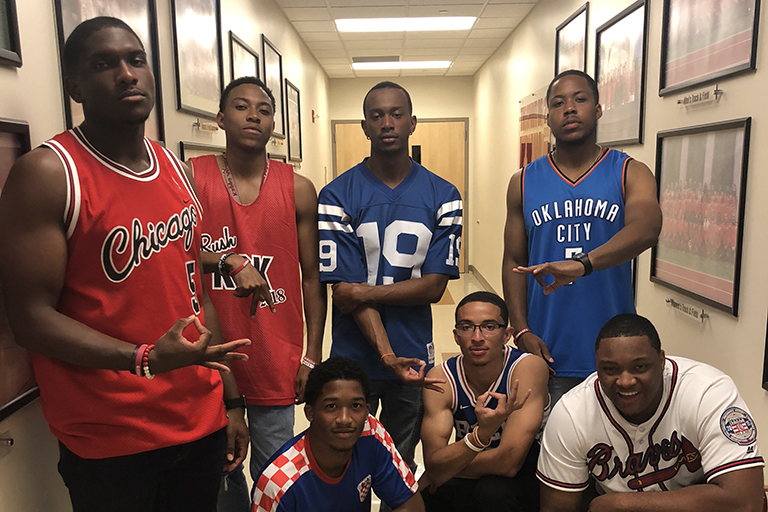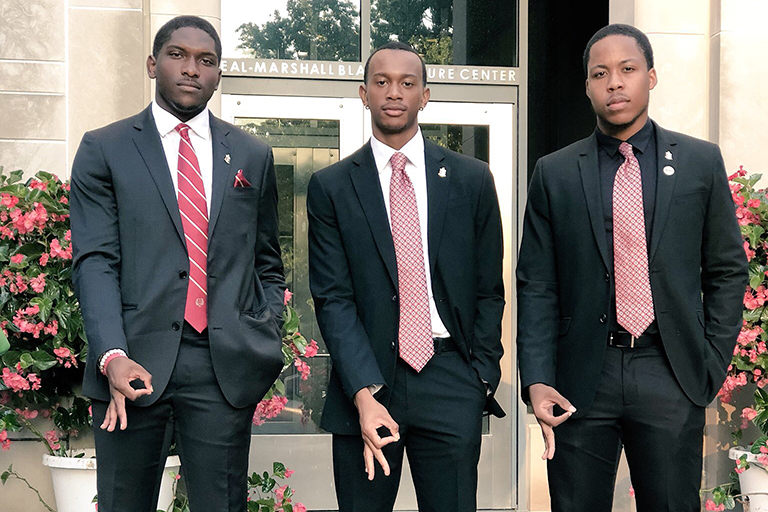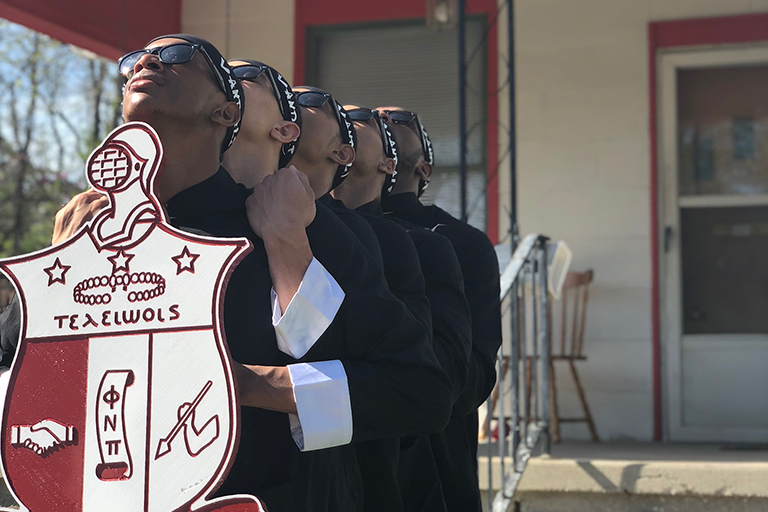 My favorite class has been First Aid and Emergency Care. Every day, I learn something new about saving someone's life.
Wow, I can't believe it has already been three years.
I have had numerous experiences that have transitioned my thinking and goals. I began college pursuing a career in sports medicine. However, after my time in IU's Professional Athletic Training Undergraduate Program, and holding my second internship with the U.S. Olympics, I realized I wanted to pursue a career in sports management and logistics.
I changed my major to exercise science, and did not let this change my mindset or progress towards graduation. I'm staying involved in many things as I can; testing my limits and branching out to network with new people.
Build your community
I've found my brotherhood through the alpha chapter of Kappa Alpha Psi Fraternity. I'm loving everyday of it, we have so many programs and opportunities for the brothers and we get together when we can for a game of basketball or just to study. It is an honor to be their president and it's cool getting to run this chapter while I'm here.
I would say to all incoming freshmen, don't be scared to try new things. It is okay if you don't know what you want to do, or what your passion is. This is the time to figure it all out. The important thing is to focus on why you came to school, and everything school has to offer you as a student. Find tutors, mentors, etc., as early as possible to help you establish a foundation you can build up from.
The resources are all out there, especially in Bloomington. It's just up to you as a young adult to go find them, and use them accordingly.
For me, the most memorable moments from my childhood were playing outside with my friends and neighbors. I used to love to get home and not be running errands just so I could be outside. I was always athletic and involved in sports. I would say I've played every sport at least once, just to give them a try. Tennis, golf, soccer, basketball, football ... I can't even remember what else. I didn't play competitively until middle school, when I started playing basketball all the time.
The first time my school ever won a basketball sectional championship was my junior year of high school. My senior year we won sectionals again ... but we lost in regionals. (Of course, my freshman year here at IU they ended up winning state. I am still kind of jealous about that, but good for them.)
Another big part of my childhood was my family—they mean a lot to me.
My mom has always inspired me the most because she has always been the one to push me academically. I've always looked up to her because she has been in higher education since I can remember. She works for specifically IU Medical School on IUPUI's campus.
My dad always pushed me in sports. In elementary school, my dad was always the coach of every sport I played. It was just more fun when my dad was the coach since I wasn't competing or getting yelled at too much. Since he lived in Bloomington, he would come up on the weekends just to coach the big games and matches. Having my dad come to teach me how to be better at whatever sport I was enjoying was like the highlight of that week during childhood.
Choosing IU made sense to me because of my passion and family. I can study athletics and be doing something I love while also staying close to my home in Indianapolis and my dad's family in Bloomington. I am making Bloomington my home by making IU my home. I'd say my IU family really stems from starting out with the
Groups Scholars Program
, G16. We were together every day, same classes, same events. And my first family stuck together: we still have our group messages and get-togethers. We still look out for each other, and that's something I knew I needed here.
I've been an IU fan for as long as I can remember, but I will never forget the moment I wanted to come here for school. I was a sophomore in high school and we took a campus tour.
I've been an IU fan for as long as I can remember, but I will never forget the moment I wanted to come here for school. I was a sophomore in high school and we took a campus tour. I specifically remember getting to the Sample Gates, seeing Kirkwood and all the students, and really being blown away. Right there, I knew I wanted to go to college.
I've received a number of academic scholarships, including the Provost Scholarship and Herbert Presidential Scholarship, so I take my studies pretty seriously. I really want to work for an NFL team, so I'm majoring in pre-athletic training with minors in nutrition and Spanish. I have classes like chemistry and Spanish, but the one I'm really enjoying is "First Aid and Emergency Care." It's a great class because I learn something new every day about saving someone's life. I'm even certified in CPR, which is pretty cool.
When I'm not in class, I try to stay involved in on-campus groups like the Black Student Union and the Groups 5 program. I'm also the secretary for the Public Health Student Association.
It probably sounds like I have a lot going on, but I expected it coming in to IU. I knew I'd be busy with classes and organizations. What surprised me was the need for individual responsibility. I have to be so much for myself. I manage my own time, transportation, and activities. Putting that together can be overwhelming, but it's also preparing for life down the road.