Fast Facts
Hometown
Loogootee, Indiana
Major
Psychology
School
College of Arts & Sciences
Groups & clubs
Hudson & Holland Scholars Program
Off-campus involvement
Boys and Girls Club Bloomington, Martin County Queen Pageant (winner), horseback riding
Kendall's Second Year in Review
Kendall's favorite class has been "Diversity in a Pluralistic Society," which examines concepts such as racism, sexism, classism, and white privilege.
Kendall's IU journey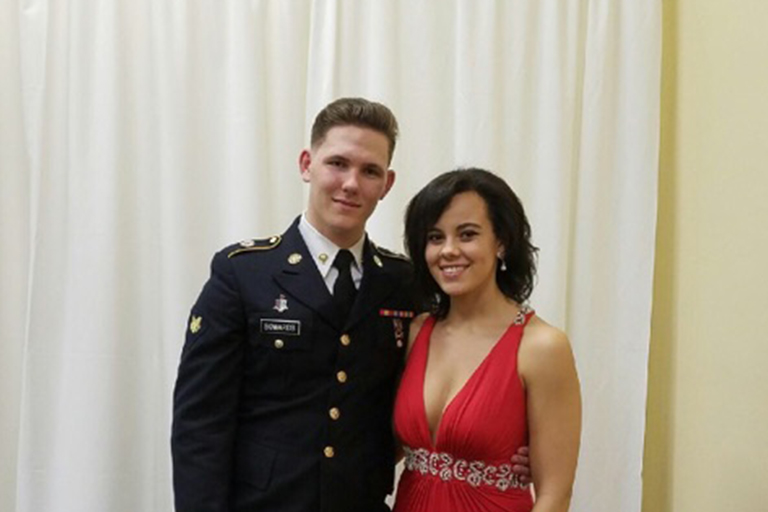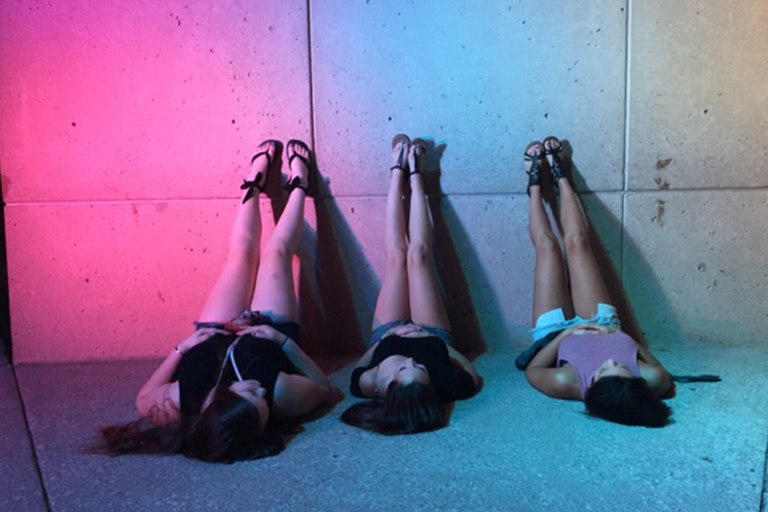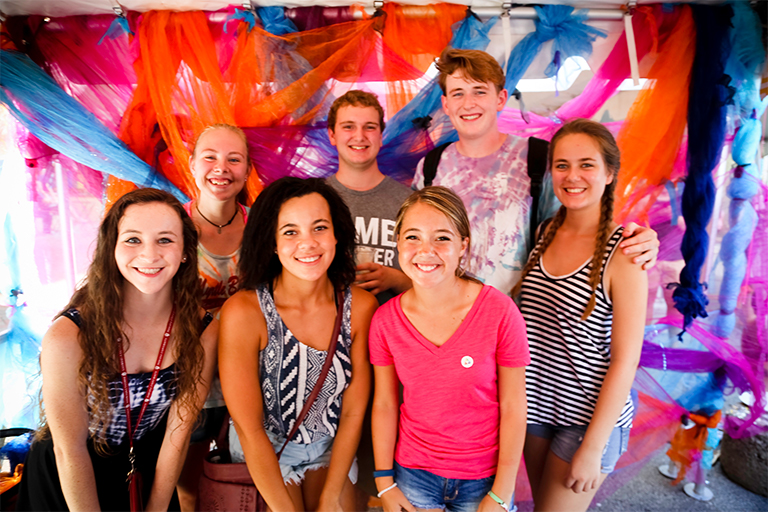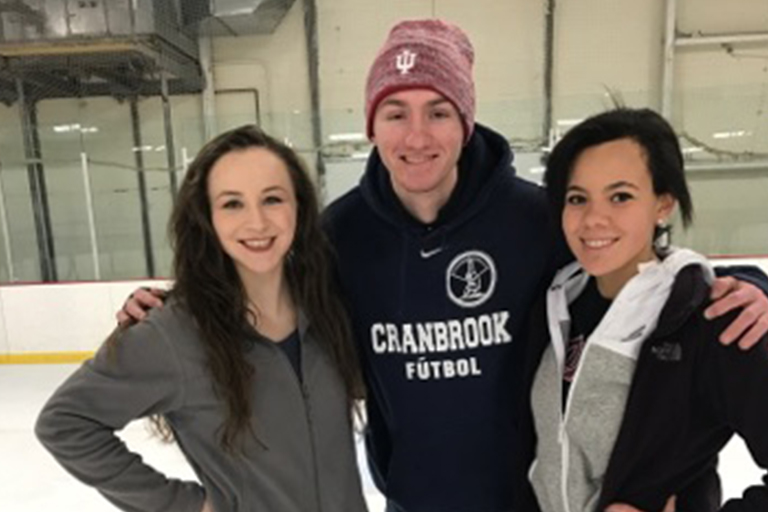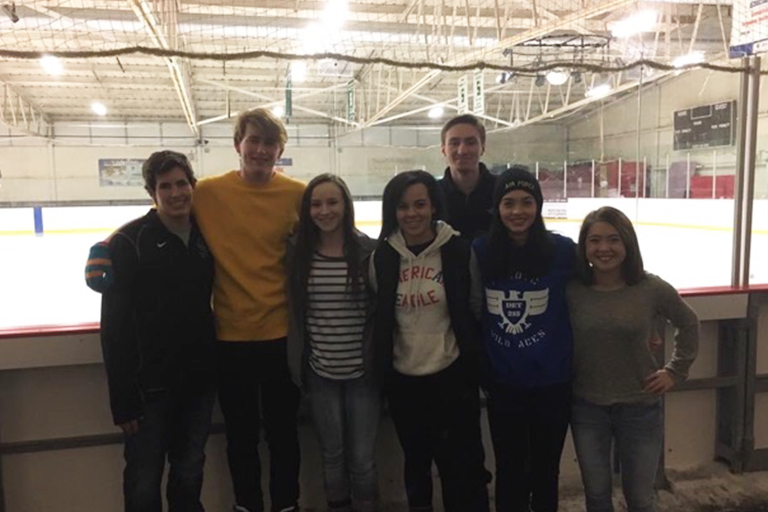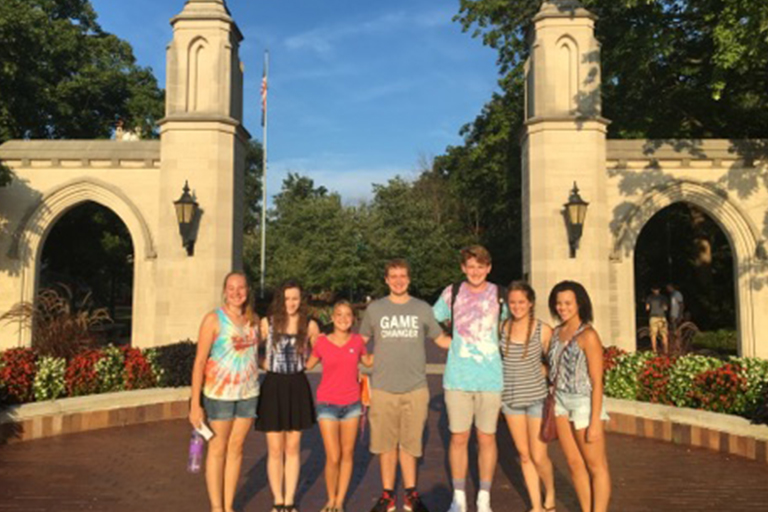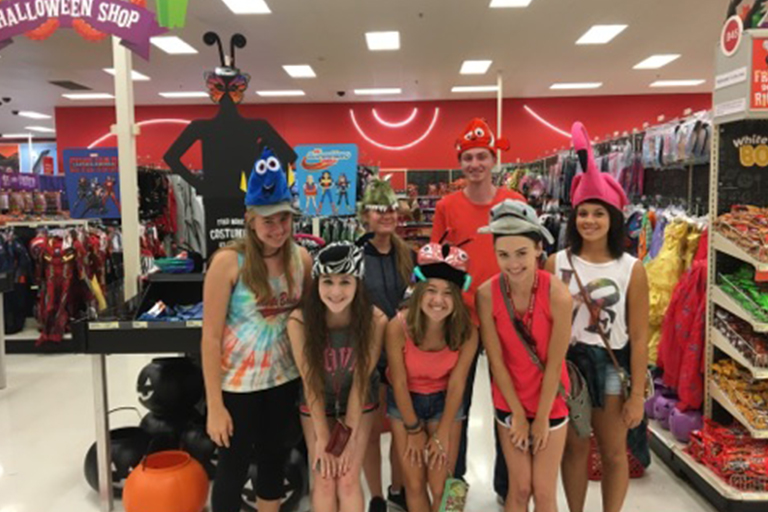 Junior year was gone in the blink of an eye. 
I met some more amazing people and really found my niche at IU.  And while it was easily my most challenging year, I was able to gain so many great experiences and continue to grow.
I joined two different psychology research labs last year and learned so much. My human biology class showed me how cool research can be. Ever since then, I have become kind of obsessed with everything research!
Outside of school, my friends and I became more curious about Bloomington outside of just IU, and we we set out to do more things unrelated to campus. We took full advantage of BJ's Brewhouse's Pazookie Tuesdays, $2 Taco Tuesday at Social Cantina, bowling, ice skating … we even held our own game nights on the regular. Junior year was taxing on all of us, but we made sure to de-stress regularly! 
I also decided, partway through my sophomore year, to jump on the natural hair movement. I embraced my curly hair instead of chemically altering it and straightening it all the time. So junior year was also spent learning how to take care and style the beast that is curly hair. Now, a full 1.5 years later, I am  the proud owner of a very healthy, curly afro and have not straightened my hair in over a year!  
I decided to spend part of my summer in town after junior year. During the summer, Bloomington is a whole other town compared to Bloomington during the school year. Everything is more slowly paced and less crowded. I got to see all of the incoming freshmen and their families walking around campus and getting ready to take the next big step in their lives. I was lucky enough to get the chance to work in both research labs which, of course, I took advantage of! Being an undergraduate teaching assistant for one of my favorite classes—bio-anthropology—gave me a chance to work with one of my favorite associate instructors. I helped finalize class materials and worked with students to help them understand concepts. I also got advice about graduate school from my professor, and got to hear about her experiences traveling the world. 
The rest of my break was spent vacationing with my family, studying for the GRE, starting the graduate school search, and relaxing poolside at my parents' house! As nice as summer was, though, I missed the normalcy of school and all my friends, and I'm glad to be back for senior year.
Sophomore year absolutely flew by, and summer was no exception.
Thinking back to my spring semester of last year, all I could remember were the countless late nights in the library ordering cookies from Baked! with my friends. With everything about to start changing in the next two years, I decided to spend one last summer at home with my family, so I said goodbye to Bloomington and hello to cornfields and the family farm.
Usually summers are preparing for horse shows, working, and finding time to swim in a pool. This summer, however, was spent soaking up as much time as possible with my family, traveling, working, and sneaking back up to Bloomington whenever I could to visit friends who stuck around for the summer. My family and I hiked in the Smoky Mountains and visited the beach in St. Petersburg, Florida for a few days. I was able to get a lot of experience in different areas this summer through work, too. I was a tutor, home-health aide, daycare worker, and even a barista at a coffee shop. I feel like I can do a little bit of everything now!
Being away from Bloomington for so long is bittersweet. The break from studying, classes, and sleep deprivation was much needed, but I'm more than ready to be back with friends, learning again, and back to IU, in general. There really is no place like Bloomington!
Indiana University is definitely a family affair. My mom and four or five cousins went here, and I have three more cousins who will graduate with me. Coming to IU was kind of a no brainer.
Indiana University is definitely a family affair. My mom and four or five cousins went here, and I have three more cousins who will graduate with me. Coming to IU was kind of a no brainer.
The first time I visited was so long ago that I can't remember, but I'll never forget orientation. I was so taken with how beautiful everything looked and the number of people walking around. Even though there are 40,000 people on campus, I manage to see the same people over and over again. It's been a great way to make friends and meet really cool people. In many ways, it's a new experience for me.
I come from a rural, conservative Christian community with no diversity. A lot of people have never even realized I'm biracial; they just think I'm really tan. So coming to IU Bloomington and seeing and meeting so many different types of people from so many backgrounds has been really eye opening. It has also been a bit of a relief to be in a place where I fit in.
Another eye-opening experience was the course "Diversity in a Pluralistic Society." It was easily my favorite class of fall semester. It taught me so much about racism, sexism, classism, and other societal issues that a lot of people believe ended in the 1960s. Those things are still happening, and more importantly, they should be taken seriously. It's helped change my perspective on experiences that I've had in the past. Things I thought were normal were actually wrong.
Outside of class, I'm involved in the Read to Succeed program. We went to the Boys and Girls Club twice a week, and let the "buddy" we are paired with read a book or two to us each day. On occasion, we also help with their homework. The program is geared toward children who are struggling to keep up with their peers academically, and I've seen progress with a lot of the kids. I've also noticed how much the children appreciate having someone to tell about things going in their home lives or at school. The club is really like a place for them to just get away and not worry about problems either at school or home.
That same ability to serve as a role model is part of the reason why I started participating in pageants back home. By doing pageants and making myself a very visible person in the community, I can show the other children that they can be anything they want—no matter their skin color, hair style, or body type. I wish I'd had someone like that growing up, so I'm more than happy to fill that role for the kids now.
When I got to IU, I never expected to learn so much so quickly, but I'm loving it. I'm also loving the independence. I think I needed it to become my own person, and my parents have been awesome at making sure I'm okay while also giving me the space to grow.