Fast Facts
Hometown
New Delhi, India
Major
Media
School
The Media School
Groups & clubs
Kelley LLC, CommUNITY Education Program, Social Enterprise and Engagement at Kelley (SEEK), Hoosier LeaderShape Institute
Neha's Second Year in Review
It's probably no surprise that I'm majoring in marketing. I've always been a people person and love communicating.
Neha's IU journey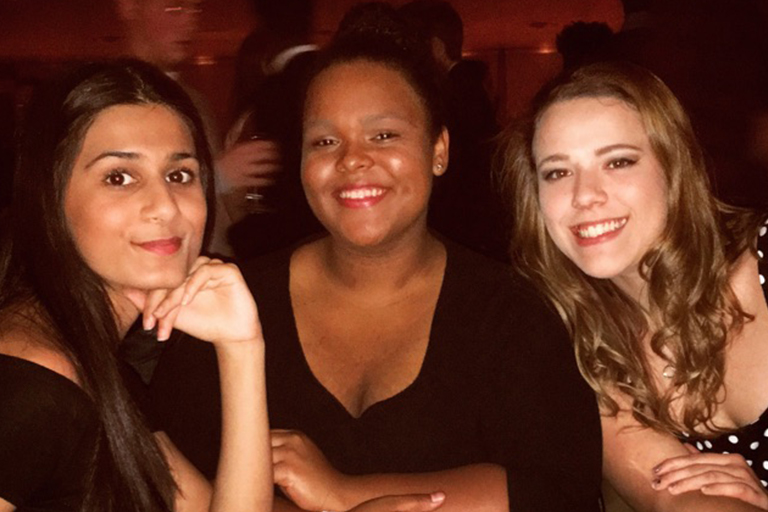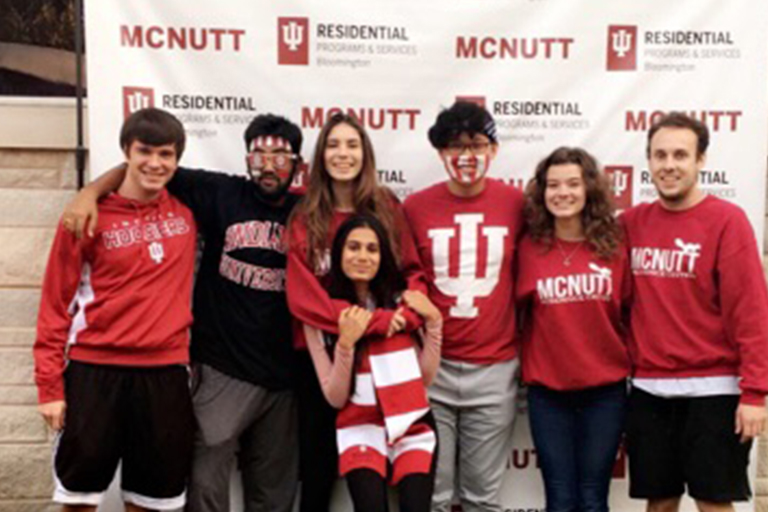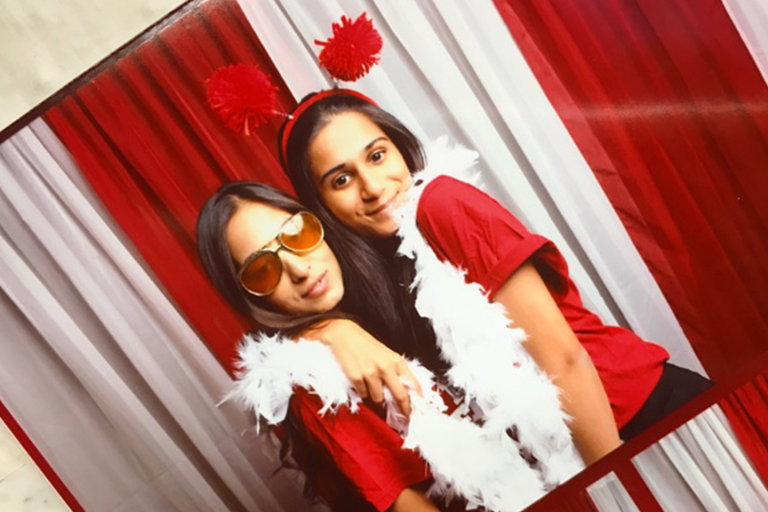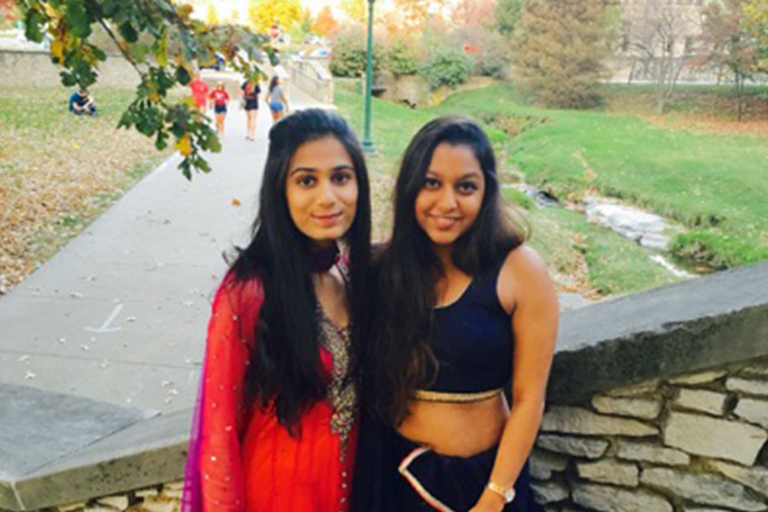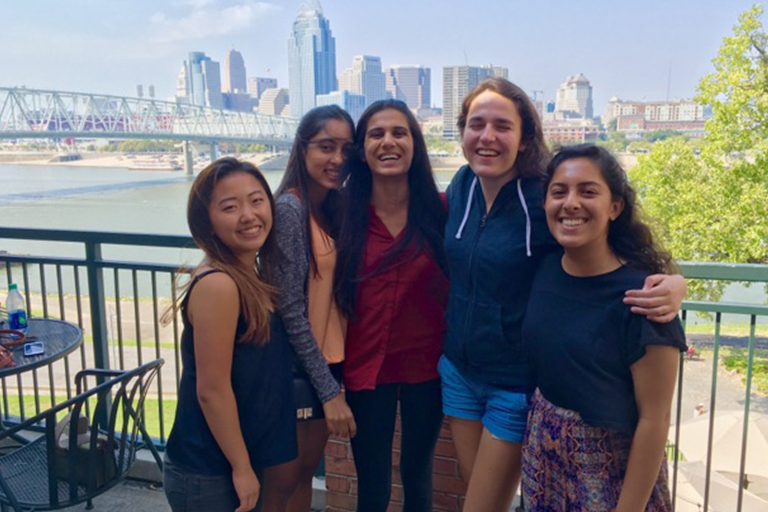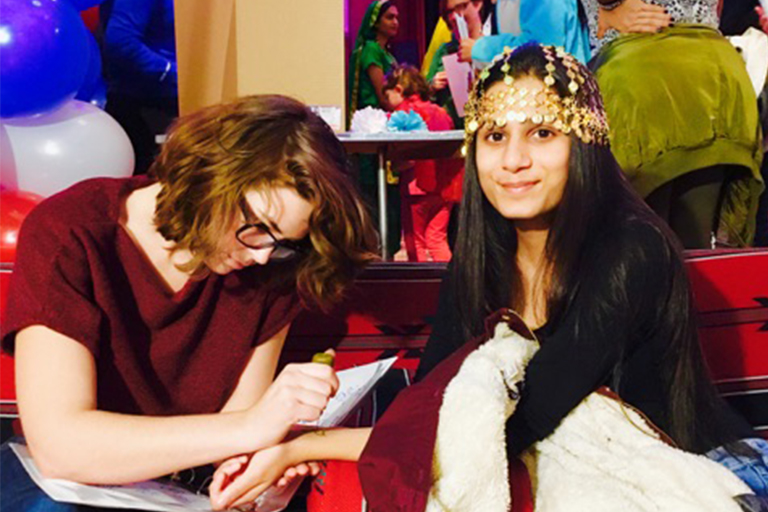 Expectation vs. Reality
Thinking about college as a high schooler, I only had a vague idea of what college would be like.
My previous understanding about college was shaped mostly by my high school college counseling or interactions at college fairs. And of course, I did a lot of research on College Confidential. Coming to college as an international student was challenging, to say the least. Looking back, there are so many things I wish I had known. 
Fast forward four years, two jobs, three clubs and three dorms later. College is a whole lot different than what I thought or expected coming into orientation freshman year. For me, being so far away from home, away from my family and friends, and trying to make sense of a whole new place with a different crowd made college a lot bigger and harder of an adjustment to make than what I had imagined. 
I gave my younger brother three main pieces of advice when he was an incoming freshman:
1) Leave your dorm door open.
It's a friendly invitation to get to know people in the first couple of weeks –– please do close your door eventually though! 
2) Go up to people and make conversation.
This sounds weird, but in the first couple of weeks, you can do it. Find a familiar face that you might recognize from your floor or a class and start talking — you never know where it might lead!
3) College (like a lot of things in life) is what you make of it.
Whether it's a personal/social/academic/professional thing, it's up to you to take the first step, even if it's outside your comfort zone. One thing that is both beautiful yet daunting is the number of possibilities and opportunities college gifts us. Explore, experiment and find what's right for you. Take time to discover all there is, figure out who you are and who you want to be, and, most, importantly find your support system.
College doesn't have to be the best four years (give or take) of your life as it seems in the movies. It might be, but even if it's not, there are some beautiful moments along the way. Enjoy the ride!
I always knew I wanted to come to the United States for college. When I was younger, we lived in Stevensville, Michigan—a smaller town not unlike Bloomington—and I loved it there. That small-town feel is part of what helped me choose IU. I really liked the idea of being at a really big school in a really small city, and Bloomington represents the best of both worlds.
The other draw was the Kelley School of Business, where I'm currently majoring in marketing. I've always been a people person who loves communicating and learning more about how products and services impact people's lives, and a marketing focus will help me do that in the future. That said, I'm also really interested in journalism and public relations, so I'm taking a couple classes in the Media School. It's amazing to have so many different opportunities to learn and explore!
Outside of class, I'm involved in McNutt student government and Social Enterprise and Engagement at Kelley. SEEK is really cool because they have a ton of different initiatives, so it's like every club you want in one. Even though I'm primarily interested in marketing, it always helps to have experience in other aspects of business like consulting and branding. 
One thing I continue to love about IU—whether I'm studying in the Arboretum or in my residence hall—is the diversity. I've made friends from as far away as Russia. I've also been able to connect with other Indian students on campus, which has helped me feel more at home. One of the highlights was the Diwali celebration organized by the Indian Student Association. The Indiana Memorial Union was so vibrant and colorful—it was just like New Delhi. It also inspired me to get more involved with the Indian groups on campus.
Needless to say, my first few months have been busy, but I'm looking forward to getting more involved both on and off campus. I want to connect with more people and find ways to help the community because, in the end, I'm not just here to get a degree. I'm also here to grow.