Fast Facts
Preferred gender pronouns
They, them, theirs
Hometown
Bloomington, Indiana
Major
Non-profit management and leadership
School
School of Public & Environmental Affairs
Groups, clubs & programs
Collins Board of Educational Programming, Sustainable Food Committee, Campus Garden Initiative
Off-campus involvement
Prism Youth Community, Hoosier Hills Food Bank, Interfaith Winter Shelter
Spencer's Second Year in Review
Spencer's interest in nonprofit management work is due largely to their involvement with the Prism Youth Community, a local program for LGBTQ+ youth.
Spencer's IU journey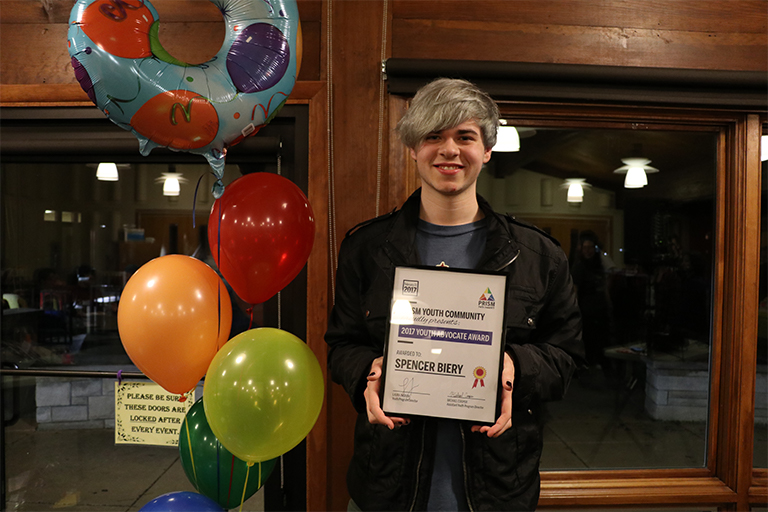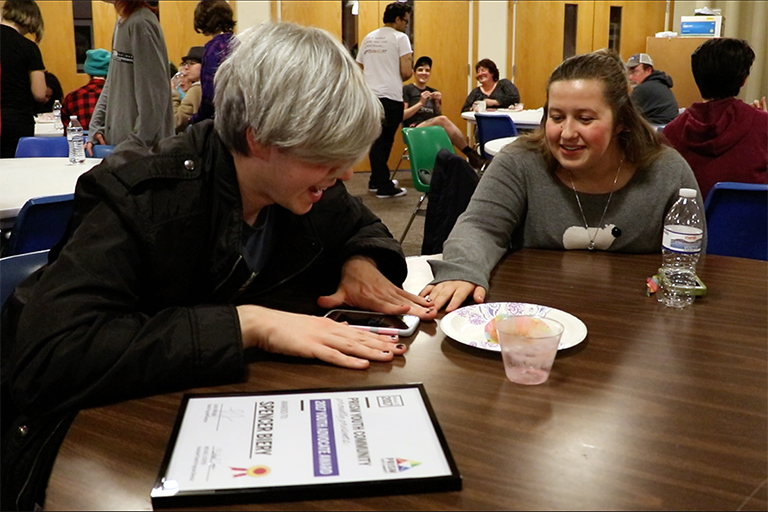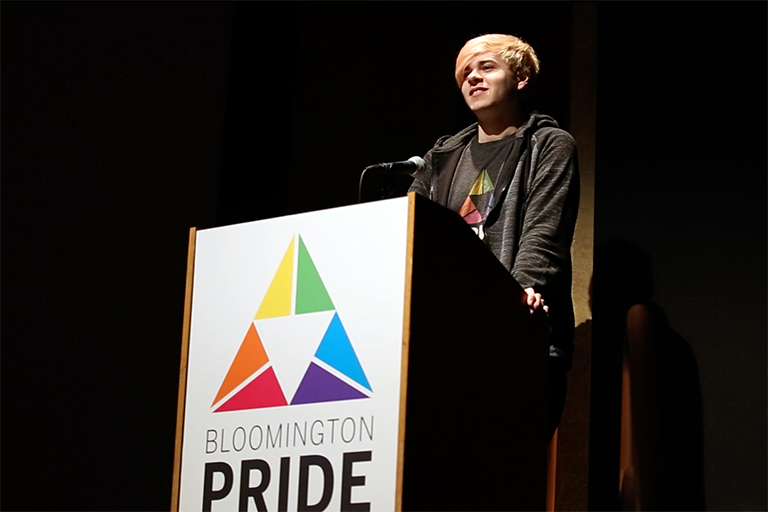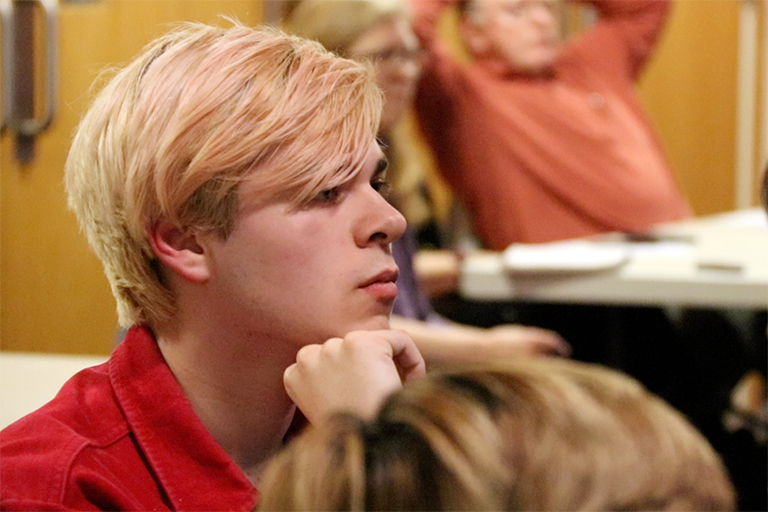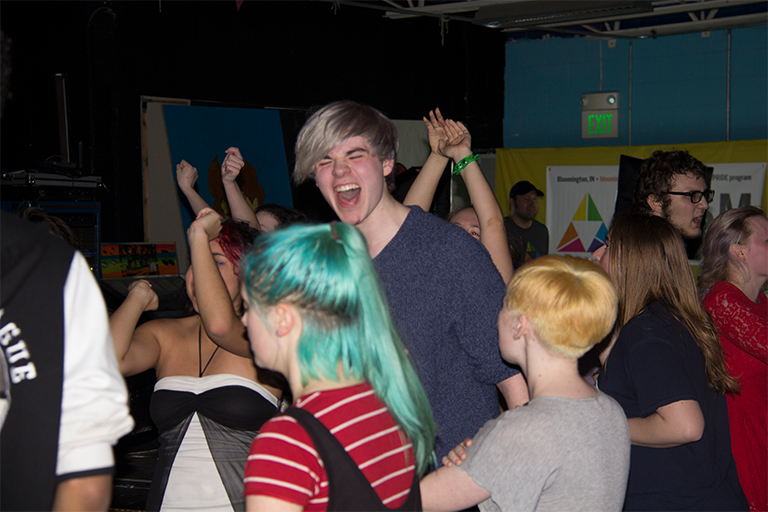 Unlike most IU students, I've lived in Bloomington half my life.
Like IU students, I'm still discovering most parts of campus for the first time. It's really liberating because even "far away" activities are only a 15-minute walk.
I live in the Collins Living Learning Community and hope to major in nonprofit management and leadership at the School of Public and Environmental Affairs. That said, I'm also curious about a human rights and international law track offered in the School of Global & International Studies. I want to explore how communities operate and solve problems, particularly while serving a more global purpose, and how people interact and solve problems within those communities. Hopefully, I can blend all of those interests into one course of study.
My passion for nonprofit, community-focused work comes from my involvement with the Prism Youth Community, which is the youth program for Bloomington PRIDE. Prism creates safe spaces and social programming for LGBTQ+ and allied youth between 12 and 20 years old. There's also an educational aspect where we provide youth-led trainings and cultural competency workshops to adult groups.
One thing my work with Prism has taught me is that social justice and intersectionality tie in to everything. It can't only be about one thing. You can't advocate for equality if you aren't also advocating for things like social and economic change. That's part of why I'm interested in food equity and sustainability.
As part of my Cox Scholarship, I do service learning projects for the Office of Sustainability. Right now we're looking at marketing for the campus energy challenge and the internal biases people have when preparing and interacting with marketing information. One of our big questions is, "How do we reach different audiences to make a bigger difference?"
In a way, that question extends to the rest of my time here at IU Bloomington. I'm always thinking about ways to make more of a difference, and part of that is hearing new and different perspectives. One of my favorite classes so far has been "Black Women in the Diaspora." One of the things that I really wanted to do when I got to college was to hear different perspectives, and I'm finding the classes and the people who can make that happen. It's really exciting.